Description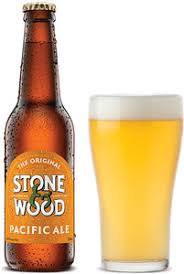 INGREDIENTS:
1.5kg can Morgans Pacific Pale Ale
1.5kg can Wheat Liquid malt extract (or extra pale)
50gms Galaxy Hops
US05 yeast
 PROCESS:
Sit the cans of extract in warm to hot water to become viscous.
Pour into fermenter while diluting with water. Top up to 23 litres. Try to achieve a temperature of around 25 degrees. Aerate the wort thoroughly and then pitch yeast. Take a gravity reading.
On day 3 or 4, dry hop the 50gms of Galaxy in a hop sock or brand-new chucks wipe tied up loosely.
After 8 days take a gravity reading, repeat the next day. If gravity is the same 2 days in a row the fermenting process has finished.
It's ready to bottle/keg.
DATE:
Opening gravity (OG):
Final gravity (FG):
ABV; OG-FG divided by 7.62 (add 0.4 if sugar carbonating)